The Case for Purchasing an Electric Vehicle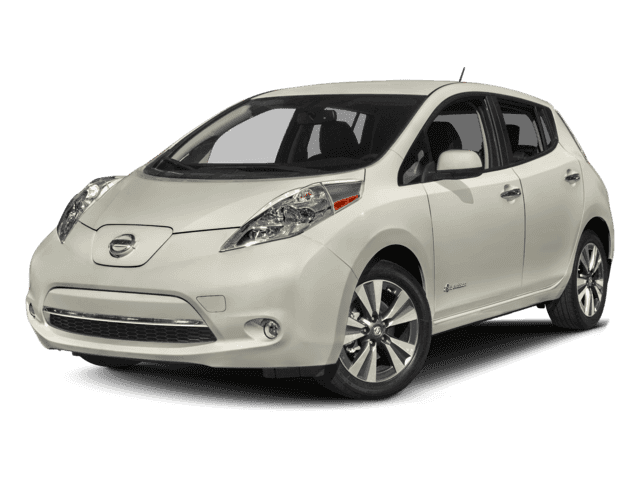 Electric vehicles (EVs) have been around since the early 1800s and were revived in the 1960s, but it wasn't until recent that demand for electric vehicles has surged. One major reason for this surge is public concern over the environment which, has caused more people to "think green." While demand for electric vehicles has increased, not everyone is sold on the idea. However, today's technology makes electric vehicles more practical than they were ten years ago. If you're still on the fence about making the switch, here's a case for purchasing an electric vehicle.
Nissan was one of the first manufacturers to address consumer demand for electric vehicles with the Leaf. Since the Nissan Leaf's debut, it's become the number one selling electric vehicle in today's market (based on cumulative sales data from Dec. 2010 – Dec. 2017). Over the years, Nissan listened to consumer feedback about range, maintenance, performance and overall cost. With this feedback in mind, Nissan engineers found innovative ways to address these concerns.
Range Anxiety
If you've suffered from range anxiety; the fear of running out of battery, the Nissan Leaf has you covered. The 2018 Nissan Leaf increased its range by 40%, giving it the ability to travel 151 miles on a single charge. When time finally comes to charge your Leaf, Nissan's made it easier than ever, with an innovative charging system. The Nissan Leaf's new charging system uses the same outlet as a conventional clothes dryer and charges the Leaf in approximately 7.5 hours. When you're not at home, you can charge your Nissan Leaf using public charging stations. There are currently thousands of CHAdeMO Quick Charging stations and level 2 stations already available with more on the way. To find the nearest station, pull up the charging map on your Leaf's navigation screen. Leaf will show you how the distance to the nearest charging station and the quickest way to get there.
Lower Cost of Ownership
With the Nissan Leaf, you can enjoy a lower cost of ownership, so forget buying gas and costly trips to the mechanic. Going electric comes with many perks aside from driving past every gas station. Depending on where you live and your current tax situation, you may qualify for federal, state or city tax incentives. Qualified Nissan Leaf owners may also be eligible for a federal tax credit up to $5,500, giving yet another incentive to make the switch. Finally, with fewer moving parts you'll spend less time maintaining your vehicle. With the Leaf, you don't have to worry about oil changes, tune-ups or emissions tests, which means keeping money where it belongs, in your pocket.
Nissan Leaf Specs
Despite being an all-electric vehicle, the Nissan Leaf has an impressive amount of power. The 2018 Leaf comes standard with 147 horsepower and the 100% electric drive train gives the Leaf instant power when you press the pedal. The position of the battery helps to give the Leaf a low center of gravity which allows you to hug corners when you accelerate. In addition, the 2018 Nissan Leaf comes with e-pedal, which allows you to accelerate and brake with one pedal. The Nissan Leaf is not only efficient, it's fun to drive!
Buying an electric vehicle in 2018 is more practical than ever. With greater range, more power and more incentives to go electric, the 2018 Nissan Leaf is a great option for anyone. If you're still on the fence, stop by Katy Nissan and schedule a test drive today. Our knowledgeable sales staff will be able to answer any questions that you may have.