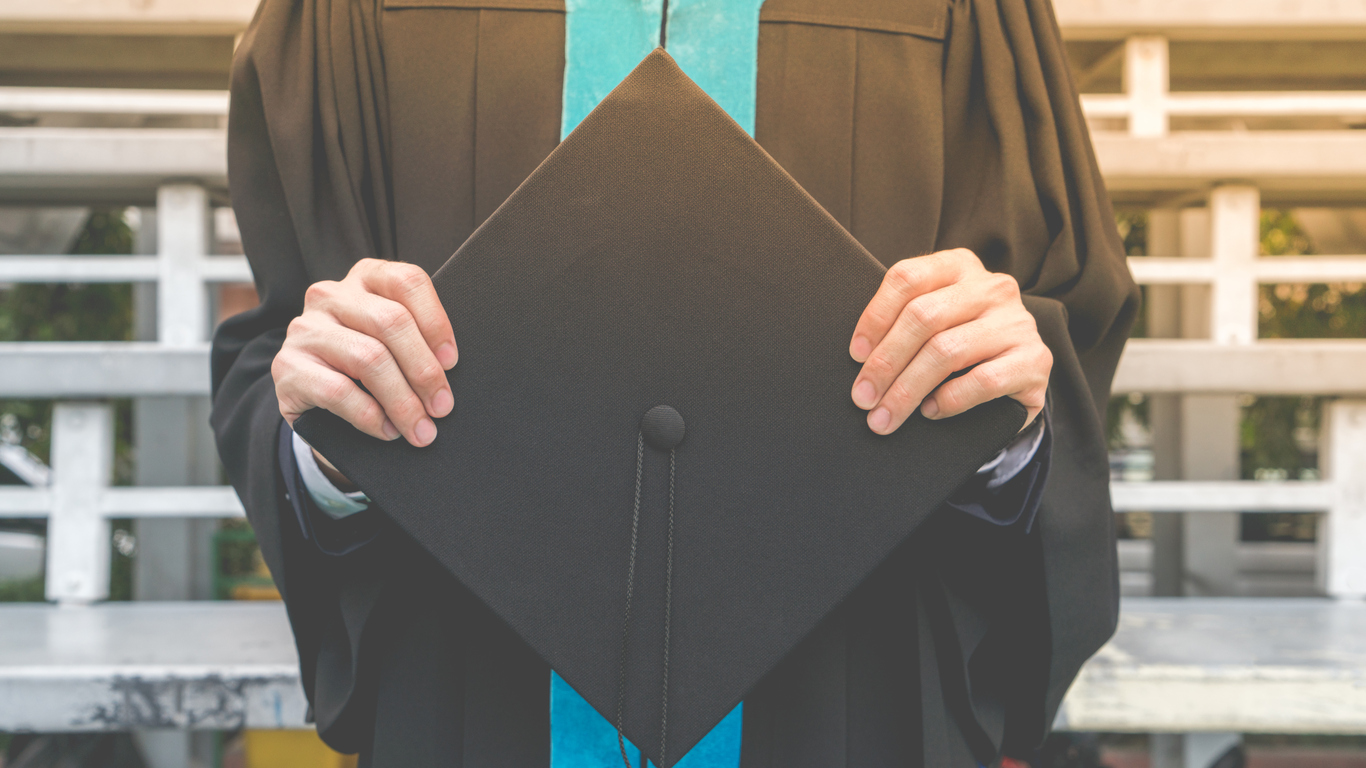 Save Big with the Nissan College Grad Program
College graduation is more than a milestone; it's something to celebrate – and Nissan agrees. That's why they offer special savings through the Nissan College Grad Program. What better way to kick off a new chapter of life than with a new Nissan, and what could be more enticing than getting an amazing deal on one?
Katy Nissan wants to help you get your post-collegiate life started right. At our convenient dealership near Houston, we stock the full lineup of all the new Nissan models you love – all priced to sell fast and with additional savings for eligible college graduates.
Browse our inventory online and then stop by when you're ready to take a test drive of your top picks and learn more about how Nissan is helping put college grads in the driver's seat for less!
What Is the Nissan College Grad Program?
Nissan's College Grad Program is designed to get recent (and soon-to-be) college graduates behind the wheel of their dream car for less. It's a way to acknowledge the hard work and dedication that brought you this far and to help send you along a new path in style.
The program gives eligible Nissan buyers $500 cash back in addition to all existing offers – which, if you're shopping Katy Nissan, are plenty exciting on their own.
Are You Eligible?
Before you buy, you'll want to ensure that you're eligible for the $500 cash back offer through the College Grad Program. This offer is open to people who have graduated within the past 24 months or who will graduate in the next six months. Proof of current employment or proof of a job that will begin within 90 days is also required.
To learn more about this program or what you'll need to bring with you to our dealership, contact Katy Nissan today. Our friendly associates will be happy to answer any questions you may have and walk you through the process.
Nissan Deals Near Houston, TX
Even without a $500 incentive to buy a new Nissan from Katy Nissan, you're in for some incredible savings when you shop our selection. We strive to offer the best possible deals on everything we have in stock. So, whether you're buying new or used, you'll claim a great bargain with Katy Nissan.
Don't just take our word for it, though; stop by our dealership today and discover our irresistible savings opportunities.